Wife Bucket receives on average at least 50 new user submissions a day, that's a lot of people uploading their pictures and videos! We literally have over a few hundred thousand images of amateur wives and mature women on our site, along with thousands of videos that have been uploaded into the system. Click here to see all of our hand selected pictures and videos!
100% Real Authentic Amateur Pictures and Videos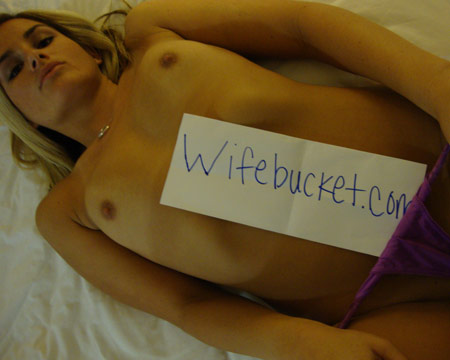 Appearing on our site is really easy, you have to fill the simple form below and you'll get featured in a couple of weeks tops.
We have some very simple rules for amateur wife submissions:
Fill your name and email so that we can get back to you if needed
Feel free to send us whatever you want – it can be 1 or 1,000 photos
If you upload photos, please zip them in one archive and upload it – it's must easier than uploading them one by one
When submitting, please upload a scanned ID or passport for everyone in the photo. The law requires us to make sure that all people are over 18 years of age. You can black out everything on the scanned document except the name, the photo, and the date of birth.
We have great incentives for submitters. Ever submitter that sends us 20+ photos OR a 5-min video gets a free 1-month membership. If you send us photos with a fansign, I'll give you a free 3-month membership!