These hot MILFs and amateur wives

love being

naked in public and having sex outdoor! This week's WifeBucket Special Selection is dedicated to all older women who kindle the flame of exhibitionism burning!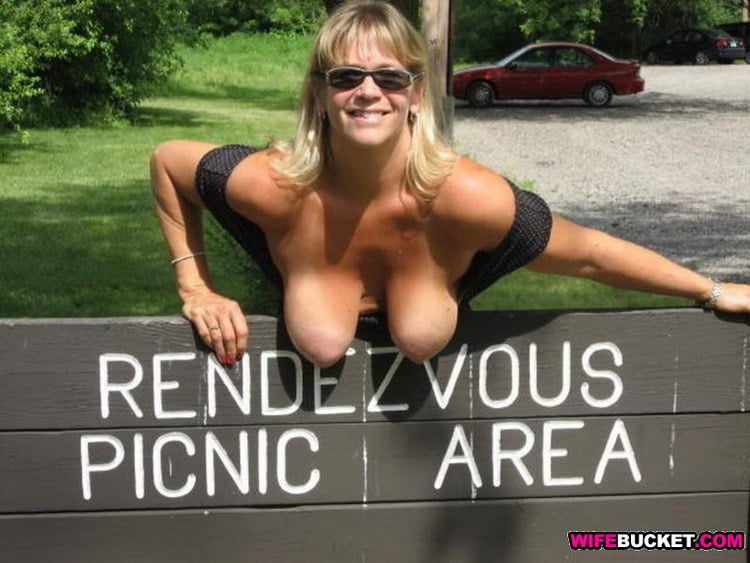 Here's your average married MILF with one small exception – this specimen gets off by flashing her boobs in public – and the more people see her naked, the better! This time, she and her husband went to an adult-only picnic area and as soon as she saw the sign, she really had to start getting naked outdoor and flash as many strangers as she could! Get even more public nudity pics and videos at the WifeBucket Special Selection!
---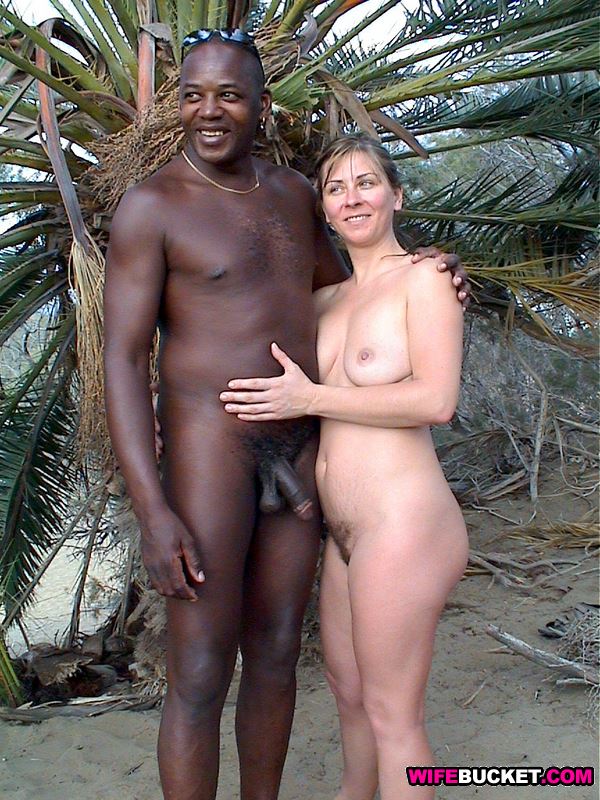 Julie is an exhibitionist and cuckoldress who loves staying at nudist resorts and hooking up with promising cocks – the bigger and the blacker – the better! Her husband gets off by watching Julie get fucked by other men – to each his own, I'd say 😉 This couple love submitting their outdoor sex pics to us – because when you go to Aruba you an adult-only resort, there will be fucking everywhere! Click here to visit this week's Special Selection for more public nudity and fucking!
---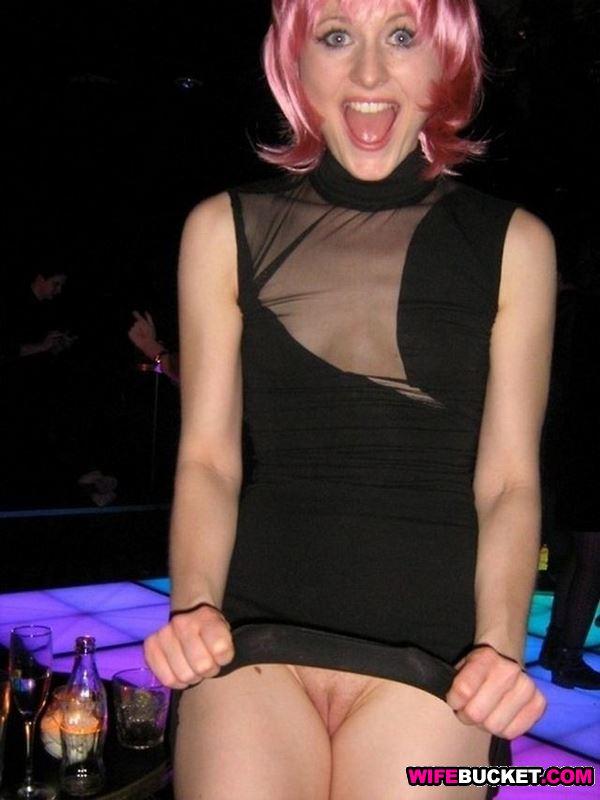 So, what happens when you take your younger wife to a night club and she chugs on these shots like they are getting banned at midnight? Actually – lots of things but in this particular case, we see slutty Vera flashing the whole party with her shaved pussy! The rest of her user-submitted pics show lots of public nudity and outdoor sex – so, the verdict is clear – this MILF is a real exhibitionist and proud of it! See more outdoor sex pics and MILFs flashing at this week's Special Selection!
---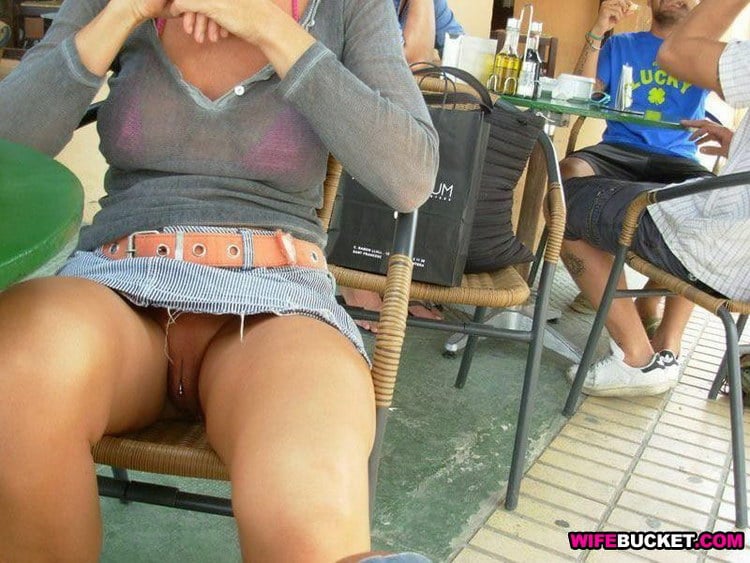 There seems to be an epidemic of older women going panty-less outdoors. We get more and more user-submitted pics and videos of MILFs airing their most private parts in public and occasionally flashing the lucky stranger. This set starts with Betty secretly spreading her legs for her husband and showing him that sweet, juicy, pierced pussy – nothing that out of the ordinary. But you should see the development – the couple had some great outdoor sex in the back alley and almost got caught! Exhibitionism is edgy but gets you off like nothing else – take a look at this week's WifeBucket Special Selection for more outdoor sex pics, public nudity, and flashing!
---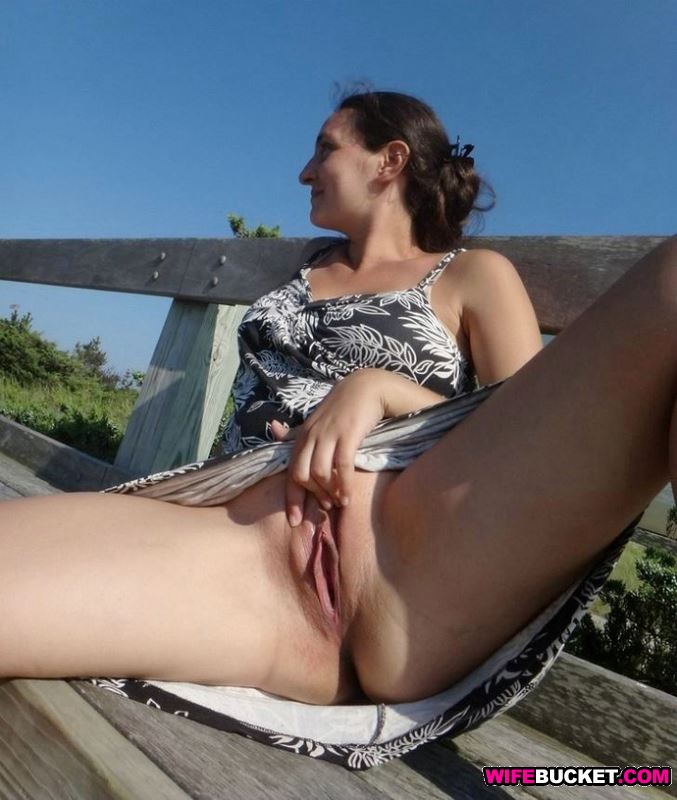 What did I just say? It's a plague of biblical proportions out there but instead of locusts, we have hordes of exhibitionist MILFs out there, running around and flashing strangers with tits and pussies! Zoe was feeling extra naughty that day – you can tell that by the size of her clit – so she masturbated a bit on a bench in the park. Little by little, things (and her hormones) got a bit out of hand and even though there were people around, she managed to sneak in a quick orgasm and even a few drops of squirt. Well done, Zoe, well done! We have more outdoor sex pics, public nudity, and hot MILFs flashing at this week's WifeBucket Special Selection!
---
Now that we've seen MILFs and wives going nude in public, let's go straight for the honeypot – outdoor sex pics and videos!
Lots of people have outdoor sex every single day – if you go outside now and check a few back-alleys or some bushes in the public park, you are guaranteed to find a mid-age couple doing it like they are doing it on Discovery Channel. This week's WifeBucket Special Selection is all about hot MILFs getting fucked in fresh air, giving blowjobs on the beach, or living up their swinger fantasies outdoor. Click here for more pics and videos!
Also, how about an outdoor-sex video?
And remember – if it's not about MILFs and 100% user-submitted – it's NOT WifeBucket!