What kind of women are driving their cars fully naked not just on a short country trip "for the kick of it" – but also in cities, suburbs, and other really visited places? WifeBucket has some pics to share:

This pale English wife really loves driving around the county – all naked, of course!

This young working mom has a way to make the commute better – drive topless, take nudes, submit to WifeBucket!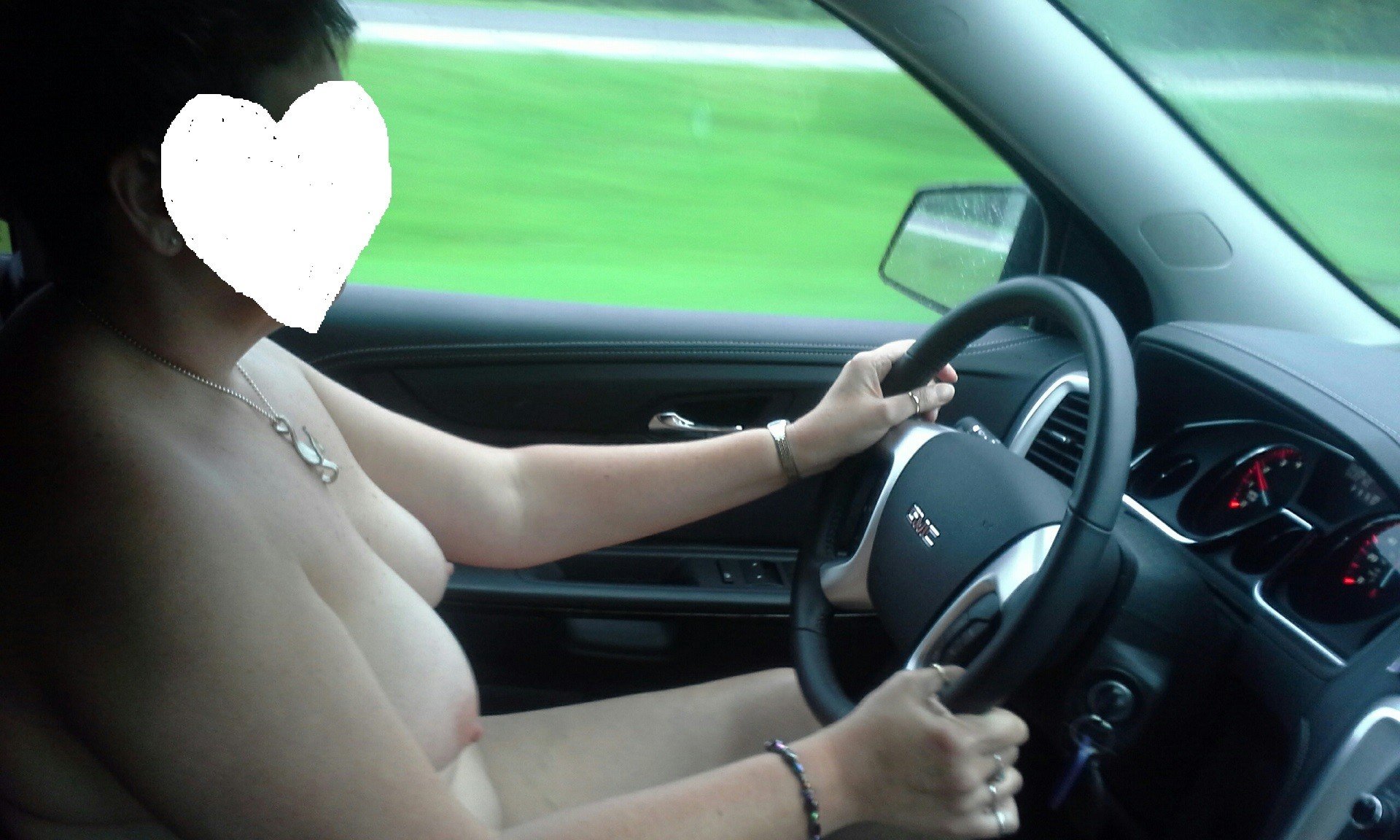 A "shy" wife who hides her face on the submitted pics but has no issues with driving around fully naked? Fishy…
Find more user-submitted pics and videos of nude women driving at WifeBucket – the biggest site about nude MILFs and home porn.