Some women are far more promiscuous than men and resort to cheating if they can't get enough D at home 😉 Today's story is all about a lucky guy who hooked up with a bored, unsatisfied MILF from the building: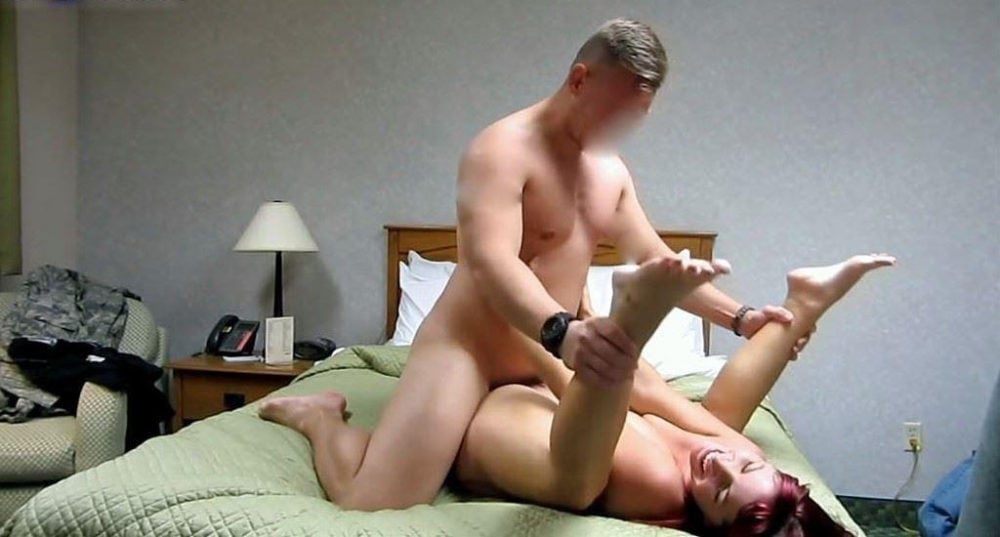 Ever since I moved to my new place, I've had my eye on this foxy wife from 2 floors above. I found out that she was married but her husband was travelling a lot and they were more or less separated. Whenever I would meet her in the elevator, I would get half a chub and would be this close to making a move – but I never dared. Until one day, she came home under the pretext of something trivial (like a cup of sugar) and fucked the brains out of me for a whole afternoon.

These photos are from our 2nd time when I had more time to prepare, jack off (so that I don't blow my load in a minute), and set up a camera in the bedroom 🙂

It sounds like a cliché, but Lucy really enjoys giving blowjobs. She told me that the sensation of a big dick growing in her mouth makes her anticipate the soon-to-happen fucking and makes her feel very horny and slutty.

As soon as junior is saluting, she would starts riding me backwards, adjusting her pussy ever so slightly so that all the right places get rubbed properly.

I want to dominate her too, so I place her on her back, spread those long legs apart, and pump her full of cock and cum – which makes her start screaming, and wriggling, and squirting.

It's time for round 3, this time – in the butt. Lucy takes it like a champ but I am fucking her so hard that she starts biting the pillow and I am really thankful because this cheating wife is a real screamer!

Finally, I grab her by the hair and cum again – this time in her mouth – even ATM is a go with this slutty bitch!
Lucy might be technically a cheating wife who is cuckolding her husband but we don't really care – at WifeBucket, all that's important is sharing your homemade sex adventures 😉
Check our main page for more real amateur couples fucking – some are married, some – soon-to-be, some are cheating, and some are conscientiously cuckolding 🙂