As you know, WifeBucket is a site only about MILF wives and everyday women; real people, real exhibitionists exploring their sexuality and having fun… but did you also know that this includes staff members and the people behind the site. The site is still run by the same dream team of 2009 – the very same people who started the site and grew it to become the biggest online archive of amateur MILFs. Without further ado, here they are:
1. Cammy Palin

Meet Cammy Palin, the content manager who is behind every single member-area update. She's from SoCal and her duties include content review, photo- and video-editing, and babysitting our huge archive (over 250,000 amateur sex pics and videos). Cammy is also our resident party girl, loves men and women equally, and can be seen regularly in the area's swinger clubs. If you see her painting the town red, make sure to stop by and say HI.

Cammy also runs the WifeBucket Twitter account and the WifeBucket Tumblr Blog.
2. Rebecca Mclean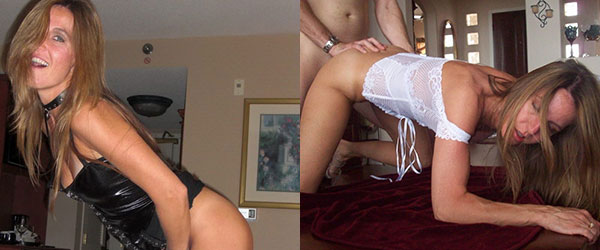 Rebecca is a bored housewife from South Florida (also, super kinky in bed and love swinging more than a Sunday brunch). She's relaxed enough to submit her own photos and videos to WifeBucket – but most importantly, she's your friendly support person. Rebecca is the person you talk to when your password is not working, when you can't find a video, or when you have a question about the site.
 3. Josh Fisher

Obviously, not his real photo. Josh is not very social and hisses when you point a camera at him. So, we have to go with a random result from a Google image search for "nerd". Because Josh is a real nerd. Without him, WifeBucket would be 25 USB sticks of amateur sex pics and videos and we would have to send them to you by snail-mail. Josh makes sure that our 7 servers run smooth; that your porn gets downloaded at max speeds; that our uptime is > 99.9% for the last 12 months.
As you see, it's just 2 girls and 1 guy who make all of this possible. Check the rest of the blog or go straight to WifeBucket for more

amateur sex pics and videos!